PEDIATRIC CARE IN RALEIGH, DURHAM & SURROUNDING AREAS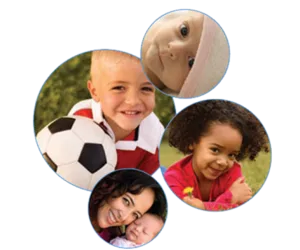 Blue Ridge Pediatrics has been providing healthcare for children in Raleigh for over 80 years. Our goal is to provide a medical home where the physician and parents are an active part of their child's care, to ensure that children stay healthy and reach their full potential physically, emotionally, academically and socially. We see patients from birth through college.
Our office is staffed by three board certified pediatricians who work together as a team. We strive to provide same day care for all sick children. There is a physician on call 24 hours a day to help with any medical questions or concerns you have about your child. Our pediatricians and newborn doctors can help with asthma treatment, children's ADHD treatment, school physicals, and lactation support.
Our physicians are on staff at UNC Rex Healthcare in Raleigh.
Expectant parents can meet with the doctors and tour the office virtually .
Contact the office to schedule a virtual visit
Please call (919)782-0021 to schedule
We have temporarily stopped doing in person tours due to Coronavirus.
---
WE ARE OPEN FOR PEDIATRIC CARE 363 DAYS A YEAR!
RALEIGH - MAIN OFFICE
3124 Blue Ridge Road - Suite 102
Raleigh, NC 27612
(Adjacent to Rex Hospital)
Get Directions
(919) 782-0021
NEW FAX NUMBER 360-462-5812
Office Hours
* All calls are answered by our Blue Ridge office